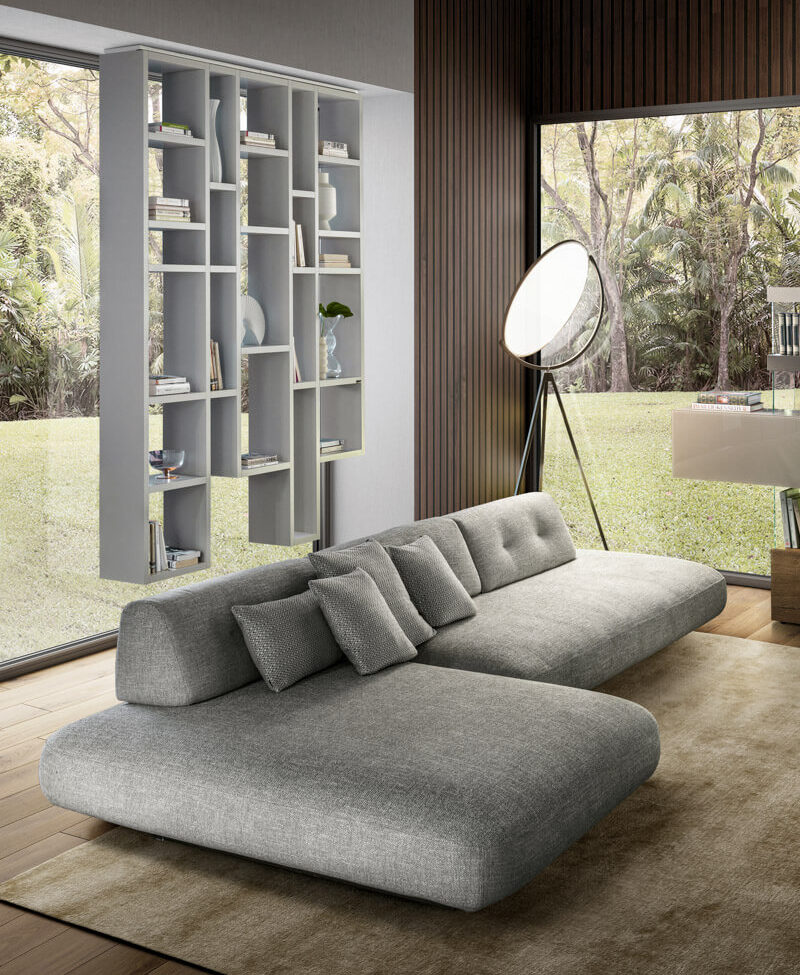 Sand
A SOFA THAT LOOKS AS THOUGH IT HAS BEEN SCULPTED BY THE WIND AND WATER.
Designer Daniele Lago
Description
Sand Sofa has soft rounded shapes for a unique visual and structural sensation and total comfort. The different sizes of the bases combine with the various modules to create interesting compositions, and the backrests can be either fixed or self-standing. The metal supports come in a titanium or pewter finish, while seats and backs can be chosen from the LAGO colours.