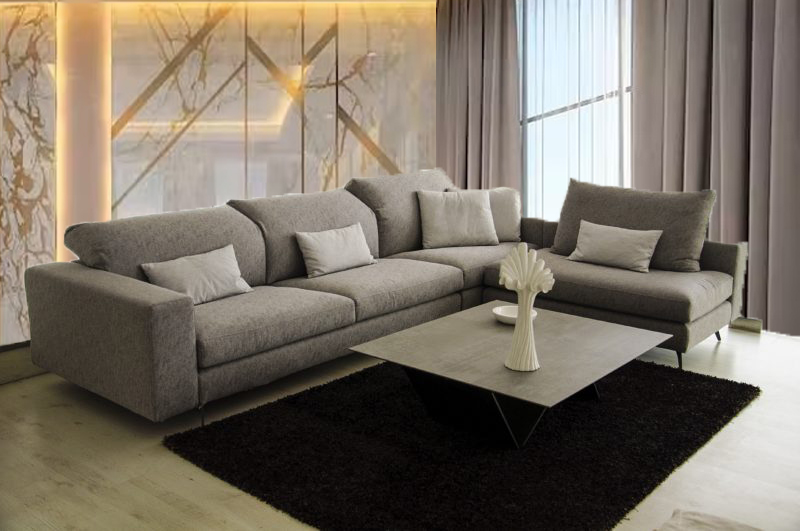 Tuscany
Sit back, stretch out and relax in style in the sumptuous Tuscany Sofa.
Description
Sit back, stretch out, and luxuriate in style in the sumptuous Tuscany Sofa. This beautiful piece of furniture is upholstered in a stunning Clark grey fabric that exudes elegance and sophistication. The loose back cushions add an extra level of comfort, making this ample and snug couch the perfect spot for reclining and relaxing in style.
The Tuscany Sofa is not just a beautiful addition to your living room, it also offers an optimal seating experience. Whether you're reading a book, watching your favorite TV show, or entertaining guests, this sofa provides a comfortable and inviting space to sit and relax. With its generous size, it's the perfect spot to stretch out and unwind after a long day.
This beautiful sofa is not only comfortable and stylish, but also durable and built to last. The high-quality materials used in its construction ensure that it will provide you with years of enjoyment and relaxation. So if you're looking for a beautiful and comfortable sofa that will enhance your living room and your lifestyle, look no further than the Tuscany Sofa.