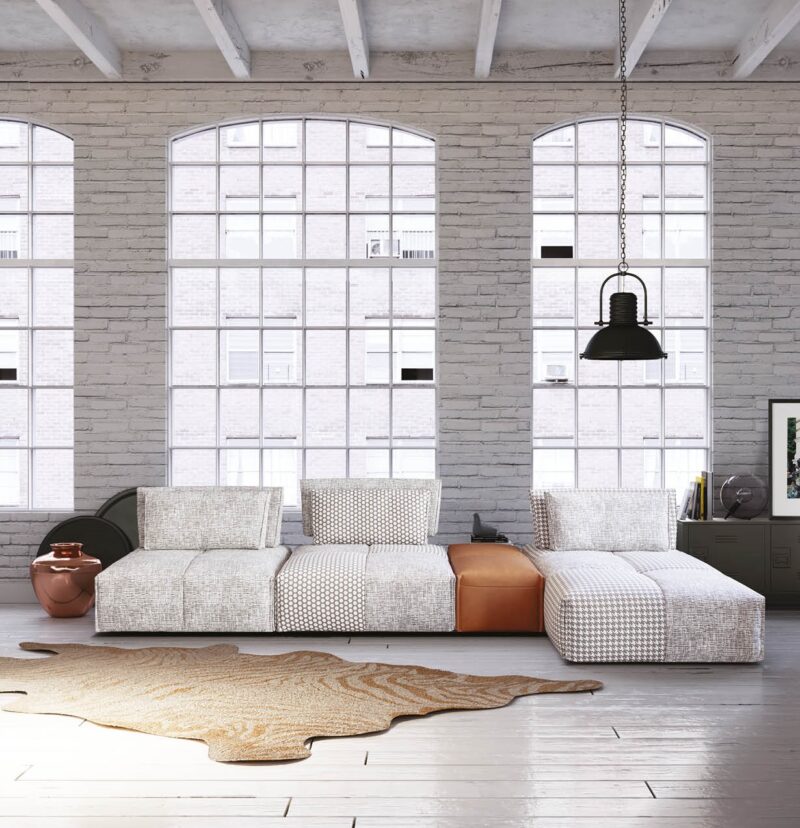 Tango
Tango is a modular sofa that interprets the dynamism of contemporary life and transforms it into an experience of comfort.
Description
The Tango modular sofa is a stunning piece of furniture that captures the dynamic essence of contemporary life and transforms it into a comfortable and inviting experience. The sofa's design combines linear shapes and bold chromatic interplays to create compositions that are perfect for welcoming guests and facilitating conversation.
One of the most unique features of the Tango sofa is its tilting mechanism, which allows you to adjust the backrest to your desired position, adding an extra level of comfort and versatility to your seating experience. The backrest is also enriched with a soft feather cushion, providing an additional layer of comfort and support.
With its continuous movement and innovative design, the Tango sofa is truly a masterpiece of modern furniture. Whether you're entertaining guests, relaxing with family, or just enjoying a quiet night in, this sofa is the perfect choice for a comfortable and stylish living space. Its versatile design makes it easy to mix and match with other furniture pieces, allowing you to create a space that is uniquely your own.