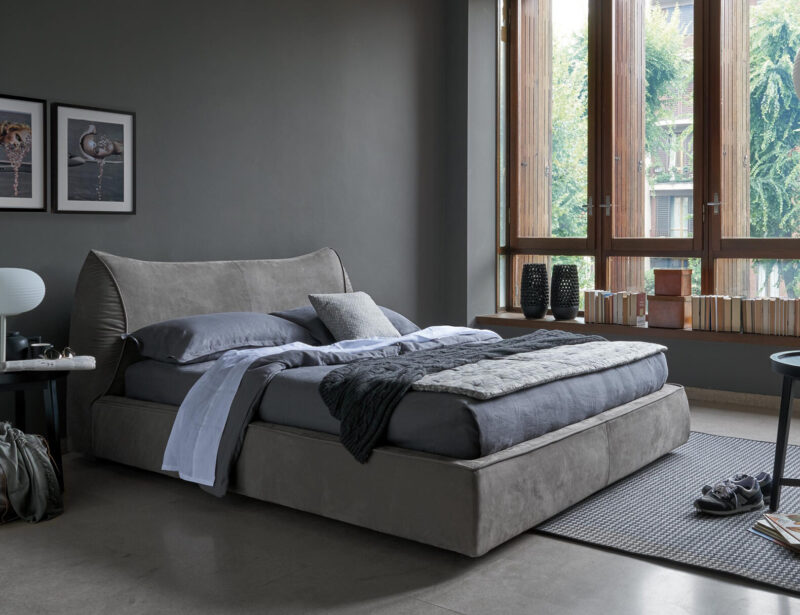 Smooth
Welcome to our furniture e-shop, where we offer a wide range of comfortable and stylish furniture pieces that can elevate the look of your home! One of our most popular items is the Smooth bed, which is designed by the renowned Italian designer Enrico Cesana.
This bed features a pre-drilled plywood structure that makes it incredibly easy and quick to assemble, so you can start enjoying its comfort and style in no time. The bed is also equipped with high-quality polyurethane foam padding and foam-bonded fabric, providing a plush and supportive surface for a good night's sleep.
Description
The removable cover of the bed is a convenient feature that allows for easy cleaning and maintenance. You can remove the base and headboard covers effortlessly, ensuring that your bed always looks and feels fresh.
Designed by Enrico Cesana, the Smooth bed is a stunning piece of furniture that blends contemporary design with comfort and functionality. Its sleek and simple lines make it a perfect fit for any modern bedroom, while its high-quality materials ensure durability and longevity.
Don't hesitate to enhance the look and feel of your bedroom with our Smooth bed – an elegant and comfortable piece of furniture that will make your nights restful and your mornings refreshed!