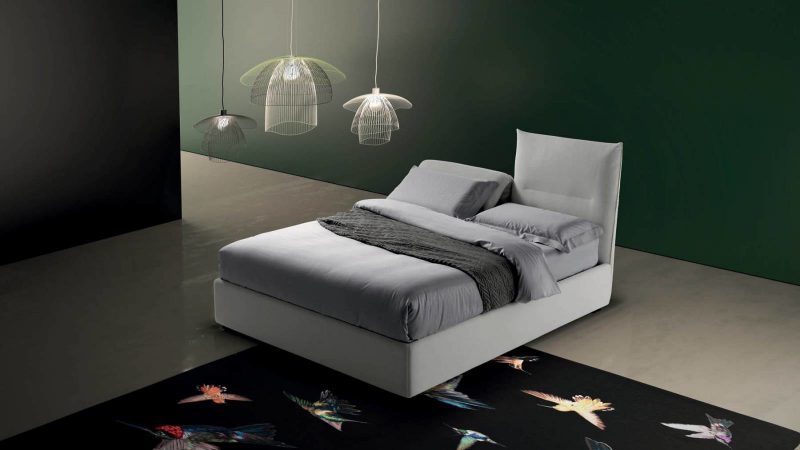 Sharp
If you're looking for a comfortable and stylish bed that's versatile and customizable, you're in the right place. Our Sharp bed by Samoa is the perfect solution for your bedroom needs.
One of the best things about the Sharp bed is its flexibility. It's available in different sizes, so whether you need a cozy twin bed or a spacious king-size bed, we've got you covered. Additionally, you can choose whether or not you want storage built into the bed frame. This feature is perfect for those who need extra space to store blankets, pillows, or other bedding items.
Another great feature of the Sharp bed is the wide range of upholstery options available. You can choose from fabric, leather, or eco-leather to create the perfect look for your bedroom. Additionally, the upholstery is completely removable, so you can easily switch up your decor whenever you like.
When you purchase the Sharp bed, the base is included in the price. However, please note that the mattress is not included. To complete your bed setup, you can refer to the attached photos for the perfect feet to match your chosen upholstery.
The Sharp bed is designed by Samoa, a well-known designer in the furniture industry. You can trust that this bed is both stylish and durable, built to last for years to come.
Overall, the Sharp bed by Samoa is the perfect addition to any bedroom. With its customizable features and comfortable design, you'll love sleeping in style and comfort every night.
Description
Multiple solutions tell different lifestyles. Infinite combinations release a readily adaptable design creativity.
Exclusive collection, strictly "made in Italy", upholstered beds, designed and produced to ensure a healthy sleep.
A real "bed system" versatile and functional that allows you to personalize and make every single choice.