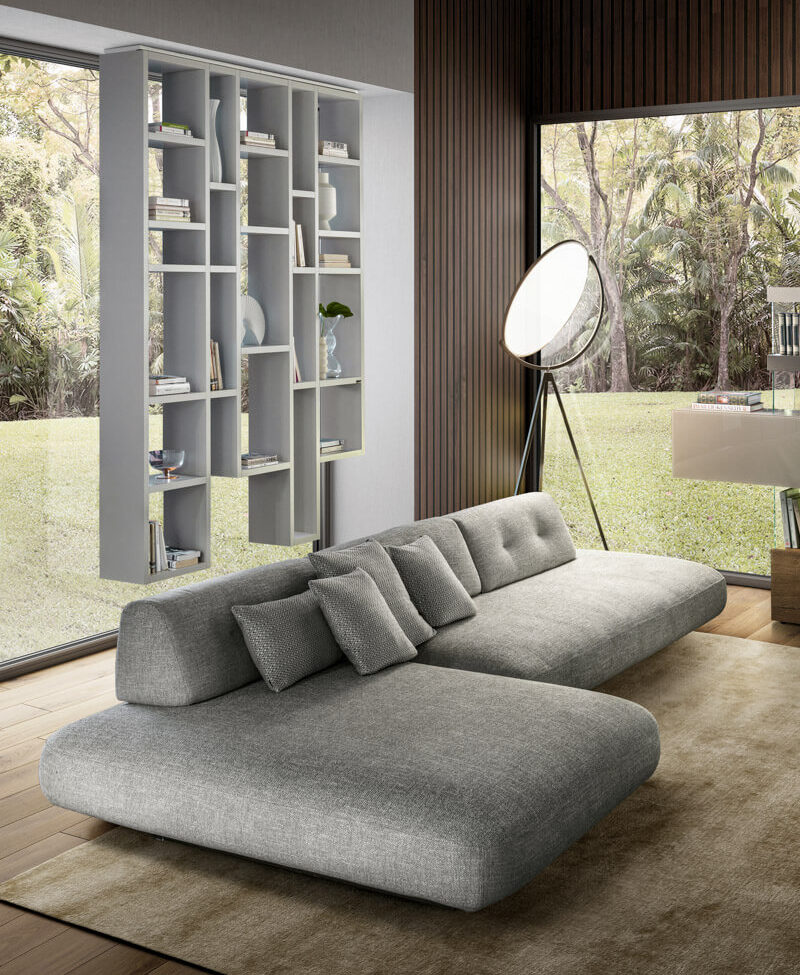 Sand
A SOFA THAT LOOKS AS THOUGH IT HAS BEEN SCULPTED BY THE WIND AND WATER.
Designer Daniele Lago
Description
The Sand Sofa is the epitome of comfort and style, with soft rounded shapes that provide a unique visual and structural sensation. This sofa is designed to offer total comfort, allowing you to relax and unwind after a long day. With different sizes of bases available, you can mix and match the various modules to create interesting and dynamic compositions that suit your living space. Whether you're looking to create a cozy reading nook or a spacious seating area for entertaining guests, the Sand Sofa can accommodate your needs.
The backrests of the Sand Sofa can be customized to your preferences, with options for fixed or self-standing backrests available. This allows you to tailor the sofa to your specific needs and create a comfortable seating experience. The metal supports of the Sand Sofa come in two finishes – titanium and pewter – adding an extra touch of style and elegance to this already beautiful piece of furniture.
In addition, the seats and backs of the Sand Sofa can be chosen from a wide range of LAGO colors, giving you the ability to personalize this sofa to your individual taste and decor style. Whether you prefer bold and bright hues or more subtle and muted tones, the Sand Sofa has something for everyone. With its attention to detail and commitment to quality, the Sand Sofa is sure to become a favorite in your home for years to come.