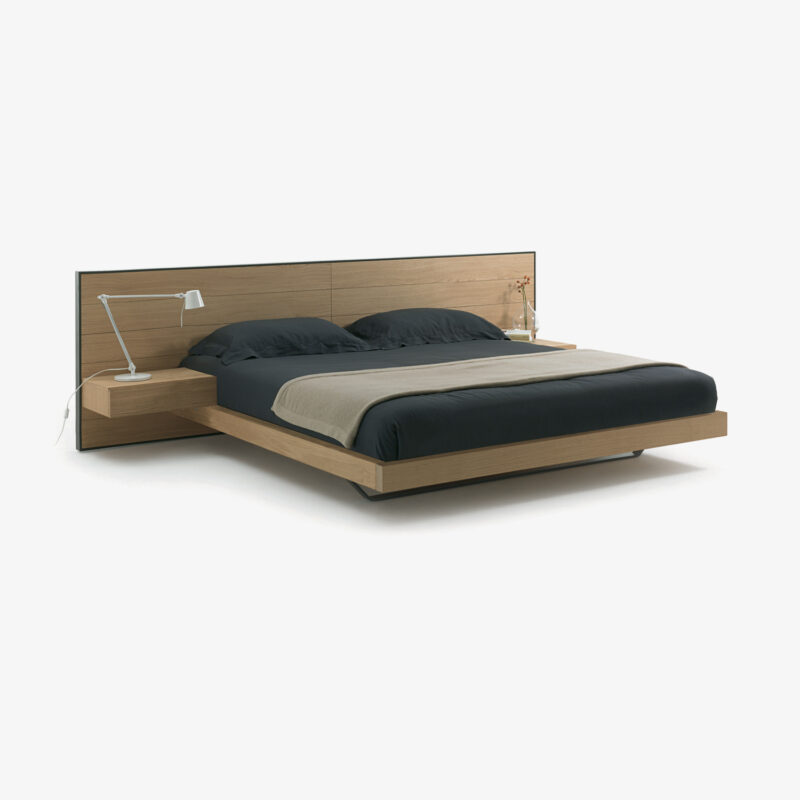 Rialto
The Rialto Bed, crafted by Giuliano Cappelletti for RIVA 1920, is a one-of-a-kind piece constructed from veneered multilayer wood. This exceptional bed boasts a chic headboard with an iron frame, sturdy solid wood bed sides, and integrated bedside tables.
The headboard, with its accompanying bedside tables, creates the perfect foundation for a restful night's sleep. The Irondust finished iron frame adds a modern and refined touch to the overall design.
For inquiries regarding different colors or sizes, please feel free to contact us for a personalized quote.
Description
Bed made of veneered multilayer with headboard framed by an iron structure and bed sides in solid wood, with integrated bedside tables.