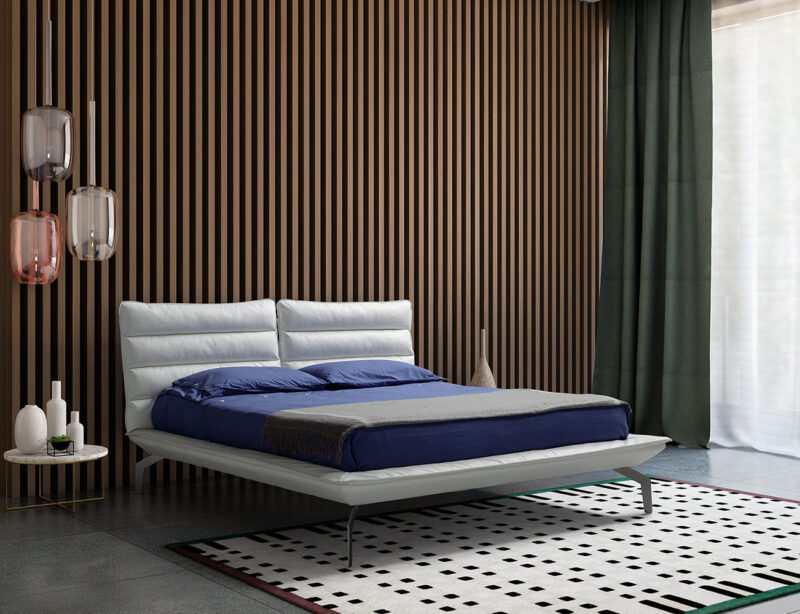 Remix Gls
The Remix Gls bed is an upgraded version of the standard model, boasting a sleek and streamlined base profile. This feature appeals to those who appreciate an airy and lightweight aesthetic.
This contemporary piece of furniture is designed to enhance the style of your home, while maintaining the qualities of comfort, softness, and elegance. The Remix Gls bed's unique and personalized design is a testament to its modern and sophisticated flair.
Experience the ultimate in comfort and style with the Remix Gls bed, a contemporary masterpiece that elevates the ambiance of any bedroom.
Design Novaluna style center .  #comfort #inclination #aesthetics #style
Description
The Remix Gls bed adds to the qualities and characteristics of the standard version, a reduced base profile, for those with a particular predilection for airiness and lightness. Comfort, softness, elegance are confirmed by the very personal design of a contemporary piece of furniture capable of enhancing the style of your home.