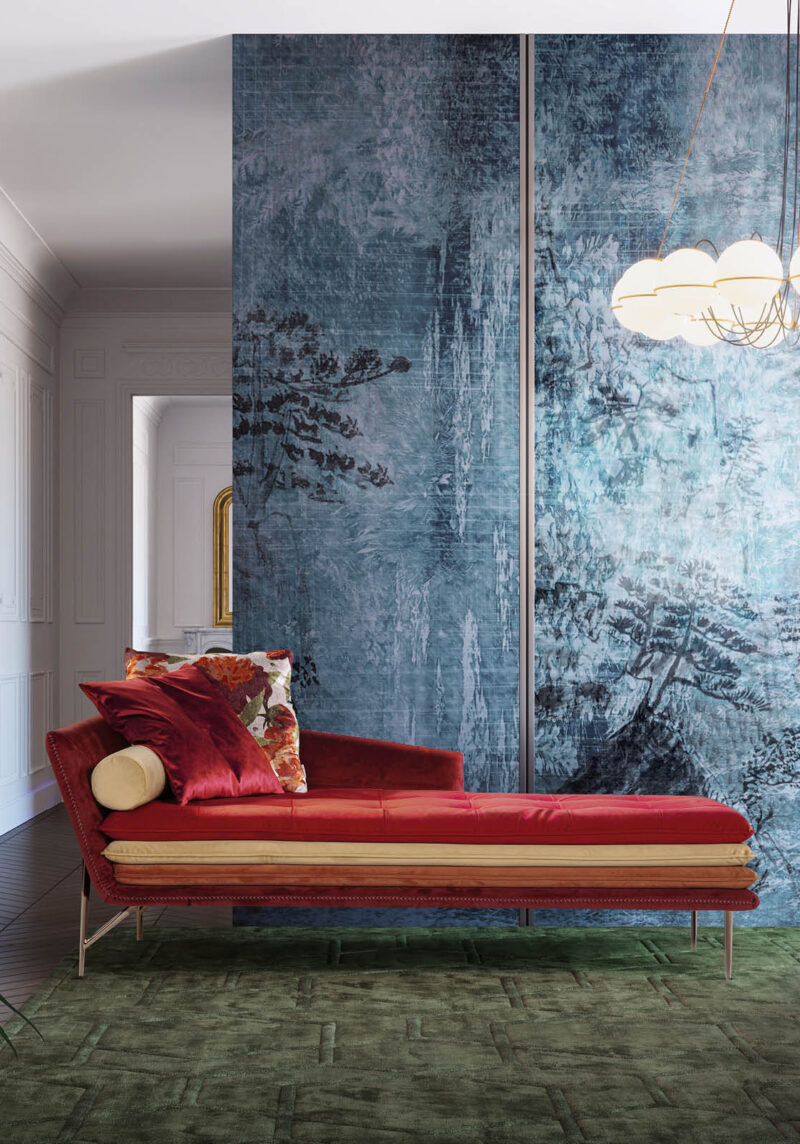 Mater Familias
Day Bed is the progenitor of the Mater Familias collection.
Description
A real bed for the psychologist born as part of Architecture of Shame, a project created for Matera European Capital of Culture 2019 with the aim of telling the rehabilitation from the shame of life in the Sassi.
Mater Familias is a collection dedicated to the role of women and the culture of Matera and the Day Bed is her first model that encompasses all its features, transforming them into a comfort experience: the fork foot has the shape of the tool used by women to pull the ropes on which to hang the laundry, the perimeter seams recall those of the bags of wheat and flour, the padding evokes the mattresses sewn by women and the overlapping cushions tell the stratification of the millenary culture of Matera, the structure is welcoming and recalls the solidarity of the ' neighborhood '.