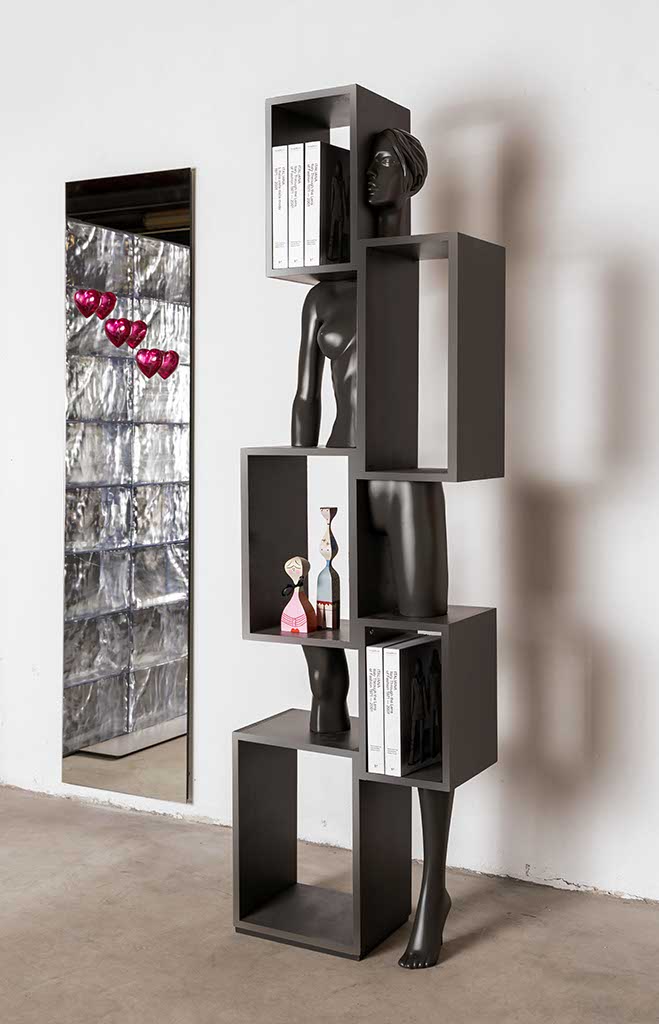 Humans
HUMANS EVOCHES METAPHYSIC AND SURREALISTIC ATMOSPHERES.
DESIGNED BY UTO BALMORAL
Description
With Humans, Uto Balmoral creates a totem-like figure that, as such, doesn't fill the space but asks for the attention to be admired and worshipped.
Both in it's male and female shape, the Humans shelving systems are fascinating elements that demand and capture the attention of every room they're placed in. The contrast between the organic shapes of the human figure and the sharp geometry creates a unique harmony.