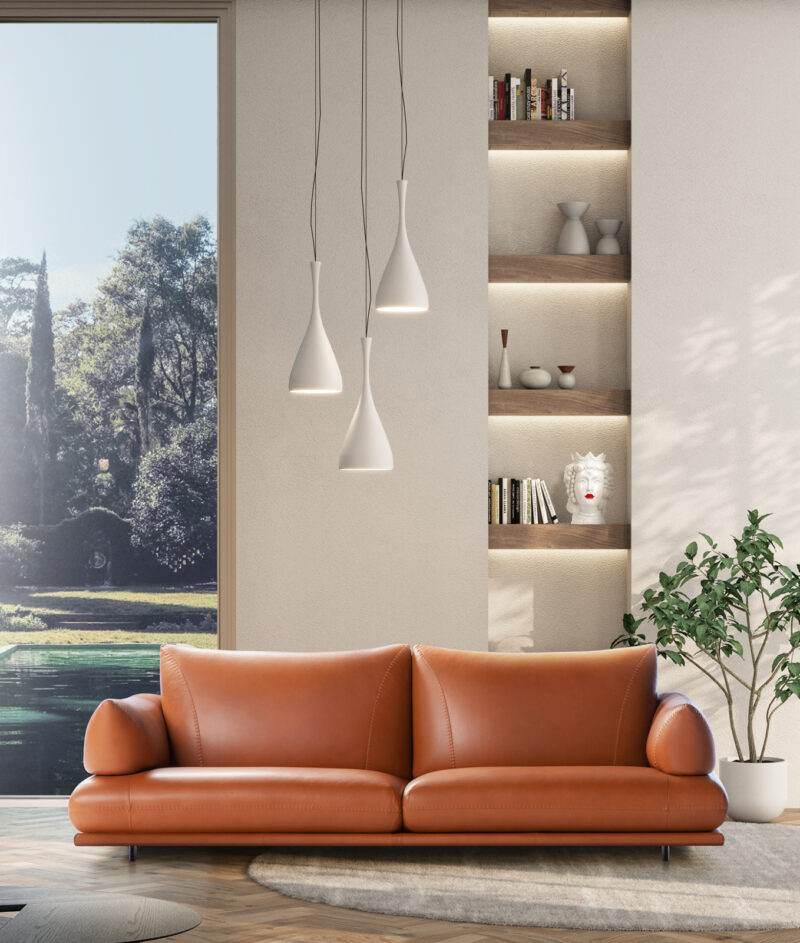 Gianduia
Gianduia, with its generous and rounded volumes, evokes the most envied and desired chocolate and hazelnut cream of the whole Italian peninsula. The backrests and armrests retain the decorative stitching, they seem to melt and merge on the generous rounded seats, which are also inspired by the Gianduiotti. The base is also semi-closed, as if to feel the "weight" of so much sweetness, and the seat is lower and deeper for a decidedly enveloping comfort. The armrest rests on the seat and at the back is connected to the backrest, with which it merges into a single block before being wrapped.
Description
Gianduia, the latest masterpiece from our collection, is a tribute to the irresistible and coveted chocolate and hazelnut cream that Italy is renowned for. With its sumptuous, rounded volumes, Gianduia is an embodiment of decadence and indulgence that will leave you longing for more. The decorative stitching on the backrests and armrests create a seamless fusion with the generous, rounded seats that are inspired by the iconic Gianduiotti.
The semi-closed base design of Gianduia is a testament to the sheer "weight" of sweetness it exudes, while the seat is lower and deeper, offering a cocoon of unparalleled comfort. The armrests are connected to the backrests, forming a single block that wraps you in its luxurious embrace. From the very first touch, Gianduia will transport you to a world of opulence and pleasure that you won't want to leave. So why wait? Experience the ultimate in comfort and style with Gianduia, and indulge in the irresistible charm of Italy's most celebrated delicacy.