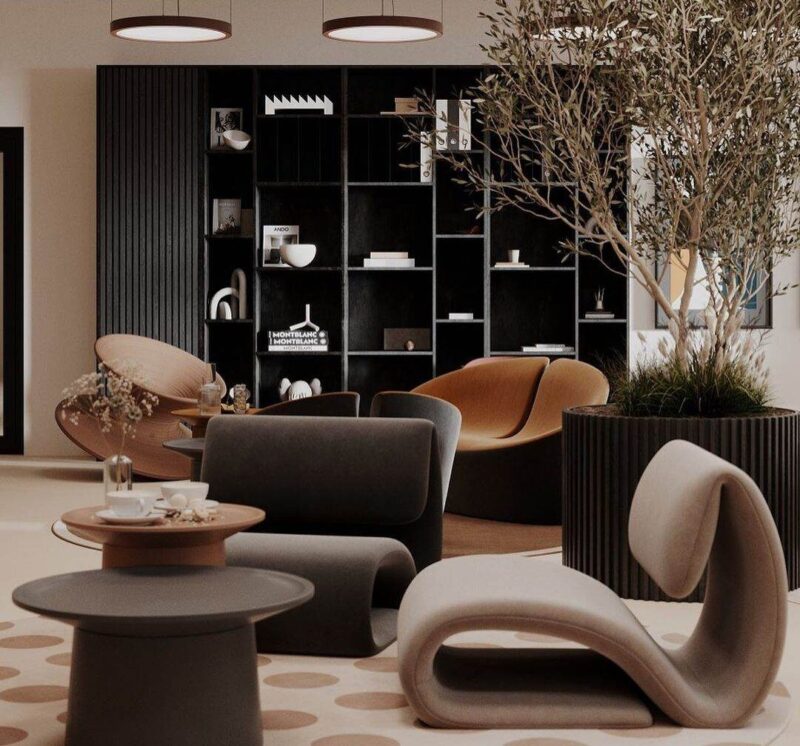 Dubna
The Dubna Lounge Chair is a stunning piece of furniture that blends style and comfort seamlessly. Designed by Konstantin Grcic, this armchair features a unique and modern aesthetic that is sure to make a statement in any space. The chair is constructed from high-quality materials, including a steel frame and upholstered cushions, ensuring both durability and comfort.
The Dubna Lounge Chair is designed with ergonomics in mind, providing a comfortable seating experience for extended periods. The chair's wide, curved seat and backrest are both generously padded and upholstered in luxurious fabric or leather, making it a perfect choice for relaxing, reading, or lounging.
One of the standout features of the Dubna Lounge Chair is its unique base, which consists of a sleek steel frame that elevates the chair off the ground. The base adds an industrial edge to the design and provides a stable foundation for the chair.
Overall, the Dubna Lounge Chair is a beautiful and functional piece of furniture that is perfect for any modern living space. Whether used as a statement piece or as a comfortable spot to relax, this chair is sure to impress.
Description
Ideal for large lounge areas or a cosy corner of the living room, the DUBNA lounge chair is a statement piece by By Georgsen. An upholstered surface is softly bended and folded into a comfortable lounge chair with a funky expression. The plush bouclé fabric gives the lounge chair a soft, inviting look.