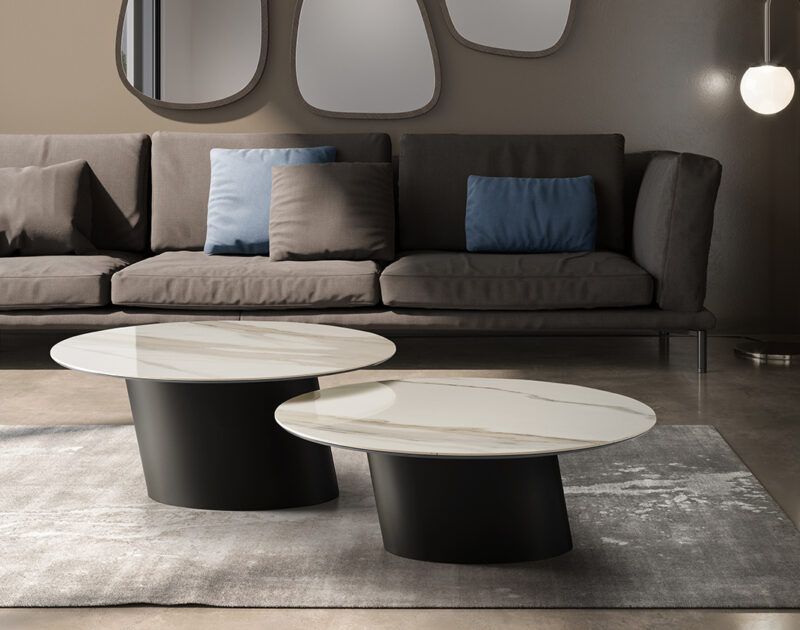 Dorando Low
Coffee table with painted metal base and round top in glossy black painted tempered glass, 10 mm thick. Design Moom
Description
Introducing the extraordinary Dorando Low coffee table, a true embodiment of style and sophistication. This remarkable piece features a beautifully painted metal base and a round top crafted from glossy black painted tempered glass, measuring a substantial 10 mm in thickness.
Designed by the renowned creative minds at Moom, the Dorando Low coffee table is a testament to modern elegance. Its sleek and minimalist aesthetic seamlessly blends with any contemporary interior, elevating the overall ambiance of your living space.
The painted metal base adds a touch of refinement, providing a sturdy foundation for the table. The glossy black painted tempered glass top not only exudes a sense of luxury but also ensures durability and resilience, making it a perfect centerpiece for both everyday use and special occasions.
With its thoughtful design, the Dorando Low coffee table offers more than just aesthetic appeal. Its spacious surface provides ample room for displaying your favorite decor, holding drinks and snacks during social gatherings, or serving as a platform for your favorite books and magazines.
Make a statement in your home with the Dorando Low coffee table from Moom. Immerse yourself in its captivating design and experience the perfect blend of form and function, as it effortlessly enhances your living space with its timeless beauty.