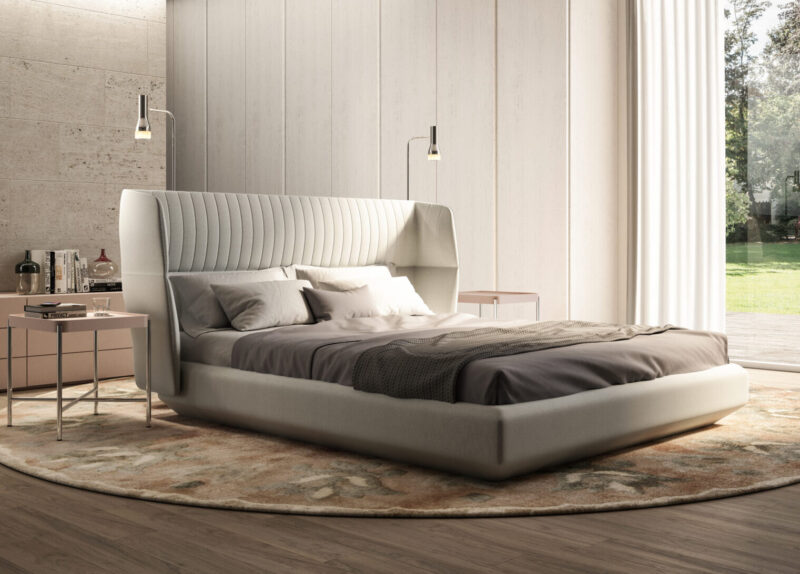 Dolly – Lara
A traditional-style bedroom doesn't have to mean fussy or outdated. In fact, they can be downright timeless and elegant. Dolly Lara bed features an enveloping design and a rounded headboard.
Description
If you're looking for a timeless and elegant bedroom design that doesn't sacrifice style for tradition, look no further than the Dolly Lara bed. This stunning bed features a traditional-style design that is anything but outdated or fussy.
The bed's enveloping design and rounded headboard create a sense of comfort and relaxation that is sure to make you feel right at home. The bed's luxurious upholstery and attention to detail make it a true work of art, with every curve and contour carefully crafted to create the perfect blend of style and comfort.
Whether you're looking to create a traditional-style bedroom or simply want to add a touch of elegance to your existing décor, the Dolly Lara bed is the perfect choice. With its timeless design and impeccable craftsmanship, this bed is sure to become a treasured piece of furniture that you'll enjoy for years to come.
In short, the Dolly Lara bed is a true masterpiece of traditional-style design, offering the perfect blend of comfort, style, and elegance. Whether you're looking for a cozy place to curl up with a good book or simply want to create a bedroom that exudes timeless charm, this bed is sure to fit the bill. So why wait? Invest in the Dolly Lara bed today and start enjoying the ultimate in style and comfort.