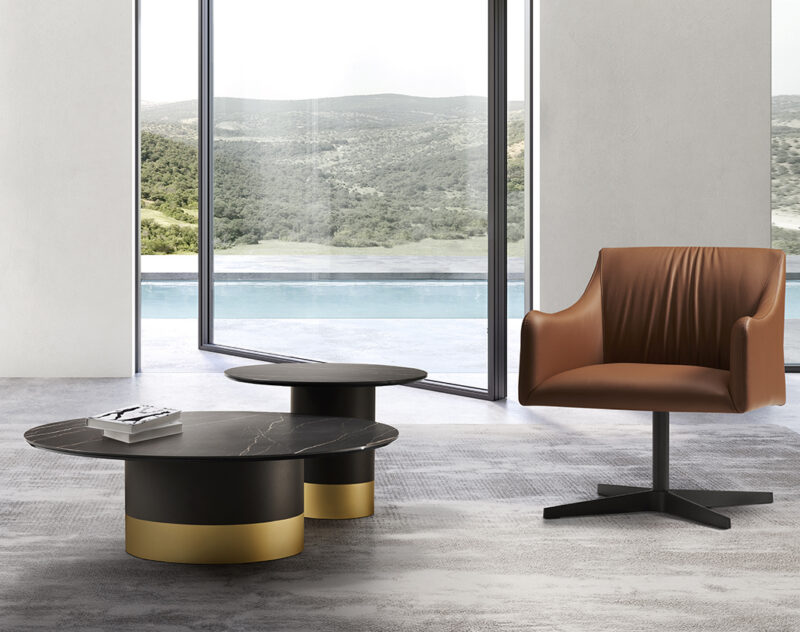 Cilindro
Coffee table with one-color or two-color painted metal base and round ceramic top 16 mm thick. 10 mm thick tempered glass, coupled with 6 mm thick ceramic. Design by Ollen Pal
Description
Introducing the exquisite coffee table featuring a beautifully crafted metal base, available in both one-color and two-color options. The base is meticulously painted to perfection, adding a touch of elegance to any space. The table boasts a round ceramic top, impressively measuring 16 mm in thickness, ensuring durability and stability.
In addition, the coffee table is designed with a unique combination of materials. It showcases a 10 mm thick tempered glass surface, perfectly coupled with a layer of 6 mm thick ceramic. This fusion of materials not only adds visual appeal but also enhances the table's strength and resilience.
Created by the renowned designer Ollen Pal, this coffee table effortlessly combines style and functionality. It serves as a stunning centerpiece, making a statement in any room while providing a practical surface for your coffee, books, or decorative items.
Upgrade your living space with this remarkable coffee table, designed to elevate your interior decor to new heights.