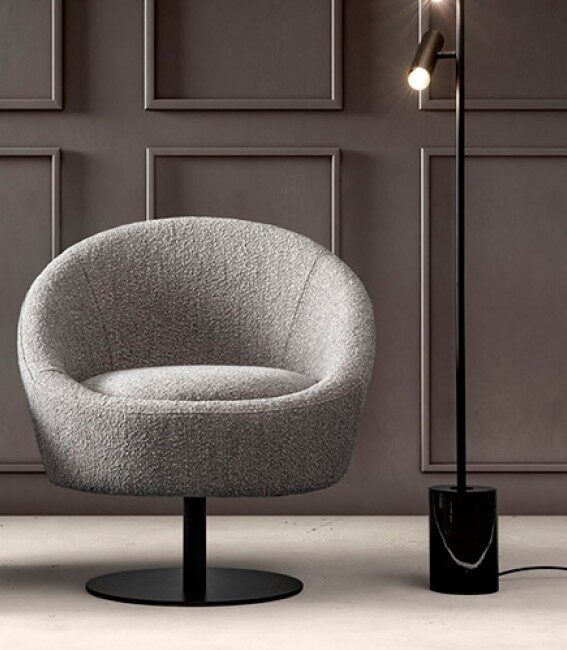 Bubble
BUBBLE is an upholstered armchair produced by Samoa, with a enveloping shape and generous padding for maximum comfort. It is a versatile piece that can fit well in any living room, bedroom, or waiting area. The chair features a swivel base made of matte black painted steel.
Like all Samoa products, BUBBLE comes with a wide range of upholstery options, with over a thousand fabrics to choose from, including many stain-resistant and easy-to-clean fabrics.
BUBBLE is a removable product, making it easy to clean and maintain.