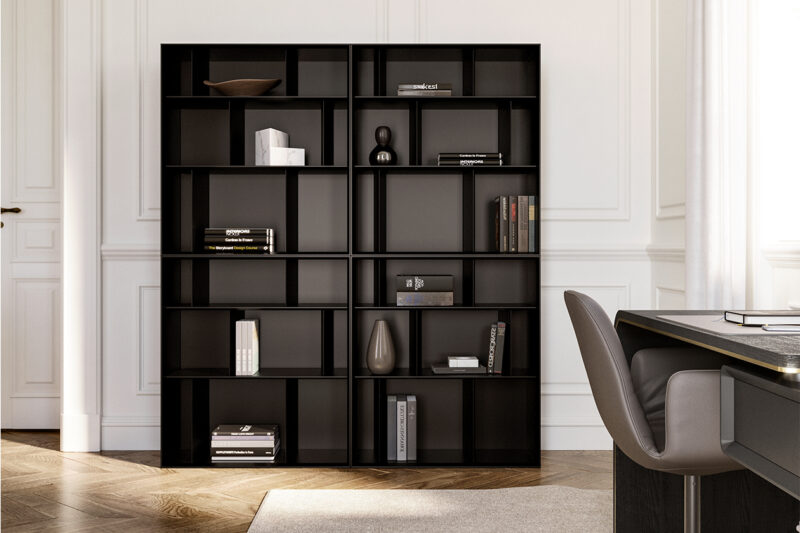 Bendy
Bookcase with structure and shelves in matt lacquered wood and partitions in painted metal. Modular by placing side by side or overlapping the single module. Moom design
Description
This stunning bookcase features a beautifully crafted structure and shelves made from high-quality, durable wood that has been expertly finished with a matt lacquer for a smooth and refined appearance. The partitions are made from sturdy, painted metal that not only adds an industrial touch to the design, but also ensures that the bookcase is strong and stable enough to support a large collection of books and other items.
One of the most impressive features of this bookcase is its modular design, which allows you to arrange multiple units side by side or even overlap them to create a unique and personalized storage solution. Whether you want to create a long, horizontal bookcase or a vertical tower, this versatile and adaptable design makes it easy to customize the look and functionality of your book storage to suit your needs and preferences.
With its elegant lines, sophisticated finish, and flexible design, this bookcase is the perfect addition to any modern home or office. Whether you're a book lover looking for a stylish way to display your favorite volumes, or a professional in need of a sleek and functional storage solution, this bookcase is sure to meet all your needs and exceed your expectations.