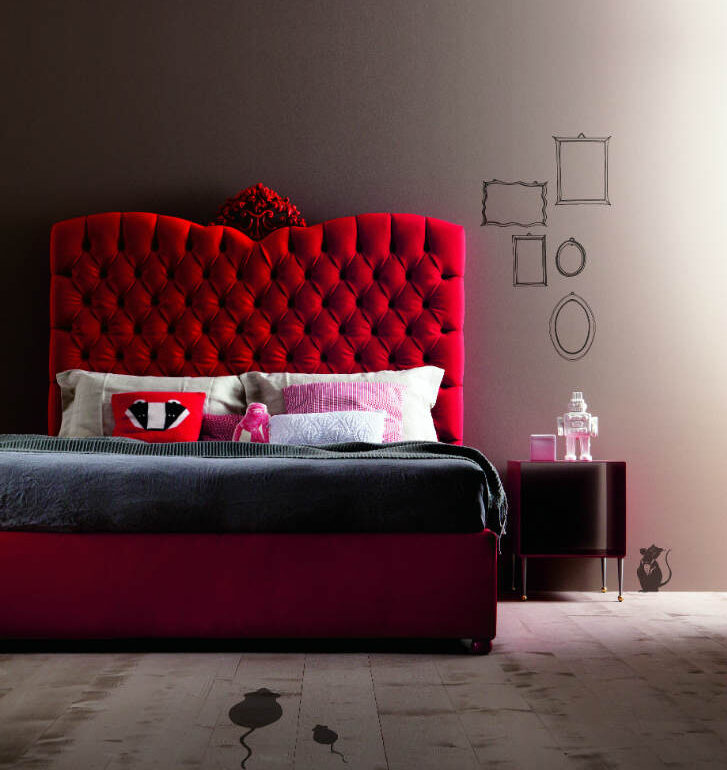 Samuele
Samuele is upolstered in fabric and it is also available in the single bed version. Samuele is marked by a lively and funny style which gives it a modern and contemporary look. The bed can show particular hand painted drawings which embellish the headboard. Samuele is an irreplaceable piece of furniture which can easily enhance any kind of setting.
Description
Samuele upholstered bed. Available in both a standard and single bed version, Samuele boasts a lively and playful style that gives any room a modern and contemporary edge.
What sets Samuele apart from other upholstered beds is its unique hand-painted drawings on the headboard. These intricate designs add a touch of sophistication and whimsy to an already stunning piece of furniture.
Not only is Samuele a beautiful addition to any bedroom, but it's also incredibly versatile. This bed can easily complement any kind of setting, whether it's a cozy apartment or a grand master suite.
Investing in Samuele is investing in a piece of furniture that's truly irreplaceable. Its impeccable design and attention to detail make it a standout choice for anyone looking to elevate their home decor. So why wait? Add the Samuele upholstered bed to your e-shop today and watch as it transforms your customers' spaces into something truly special.