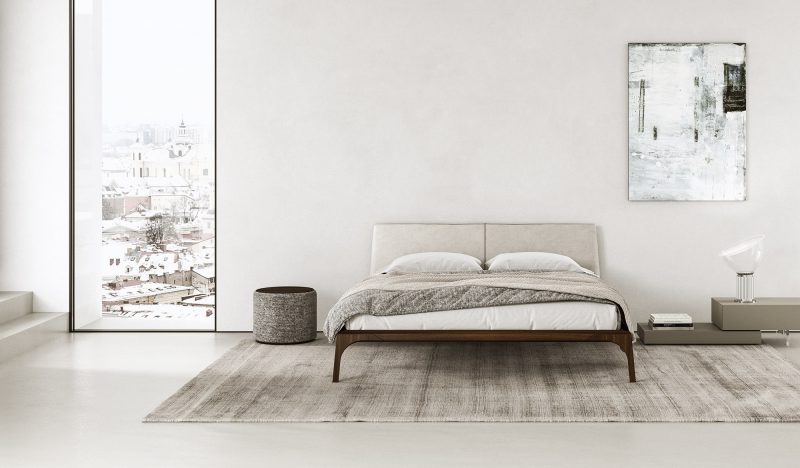 Releve
The Relevé bed is an embodiment of grace and elegance, drawing inspiration from the delicate and precise movements of classical dance. With slender and dynamic shapes, this wooden bed exudes a timeless charm and a unique character.
Every aspect of Relevé's design and manufacturing process has been meticulously attended to, resulting in a product that is truly exceptional. From its carefully crafted curves to the smooth finish of its wooden surface, Relevé is a masterpiece of form and function.
As you lie on the bed, you'll feel as though you're floating on air, weightlessly lifted up by its effortless grace. Relevé is more than just a piece of furniture – it's an experience that will transport you to a world of elegance and refinement.
Description
On tiptoe, as in a classical dance step. This is the suggestion from which Relevé is born.
Wooden bed with a graceful soul, characterized by slender and dynamic shapes, Relevé stands out for the attention to detail in design and manufacture.