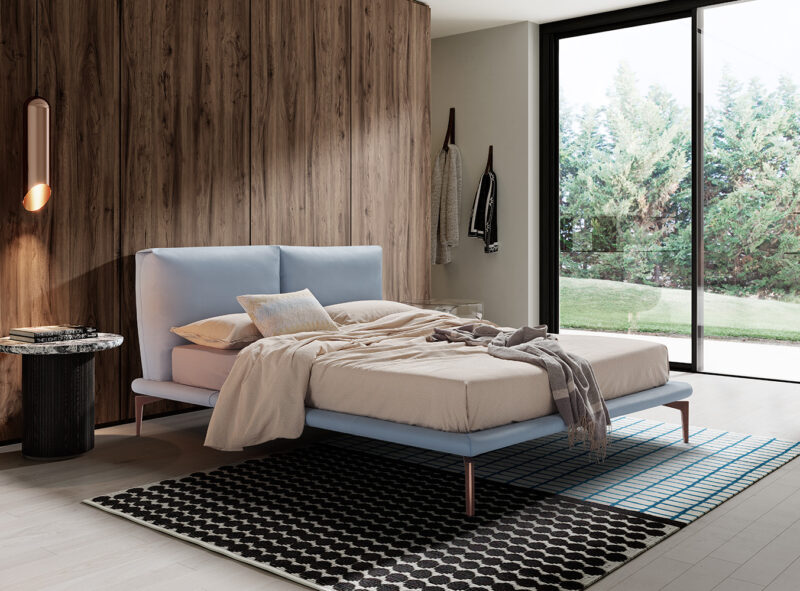 Bali
Bali, modernist design in an upholstered bed with minimal lines that favors the enveloping comfort of the soft headboard. Stitching in evidence to enhance an elegant and essential piece of furniture able to enrich your bedroom with a touch of innovation and style. Design Novaluna style center  #stitching #style #comfort #elegance #innovation
Description
The Bali bed is a true masterpiece of modernist design, boasting sleek, minimalist lines that showcase the beauty of its soft, enveloping headboard. The bed's luxurious upholstery not only provides unparalleled comfort but also elevates the look and feel of any bedroom.
One of the standout features of the Bali bed is its elegant stitching, which adds a touch of visual interest while emphasizing the bed's clean, essential design. This attention to detail is a hallmark of the Bali bed, and it's what sets it apart as a truly innovative and stylish piece of furniture.
But beyond its visual appeal, the Bali bed is also incredibly functional. Its soft, plush headboard provides the perfect backdrop for reading or relaxing, while the sturdy frame ensures that you'll enjoy years of restful sleep.
In short, the Bali bed is the ultimate statement piece for any modern bedroom. Its clean, minimal lines and luxurious upholstery combine to create a truly innovative and stylish piece of furniture that's as comfortable as it is visually stunning. Whether you're looking to update your bedroom with a touch of sophistication or simply seeking a more restful night's sleep, the Bali bed is the perfect investment in your comfort and style.