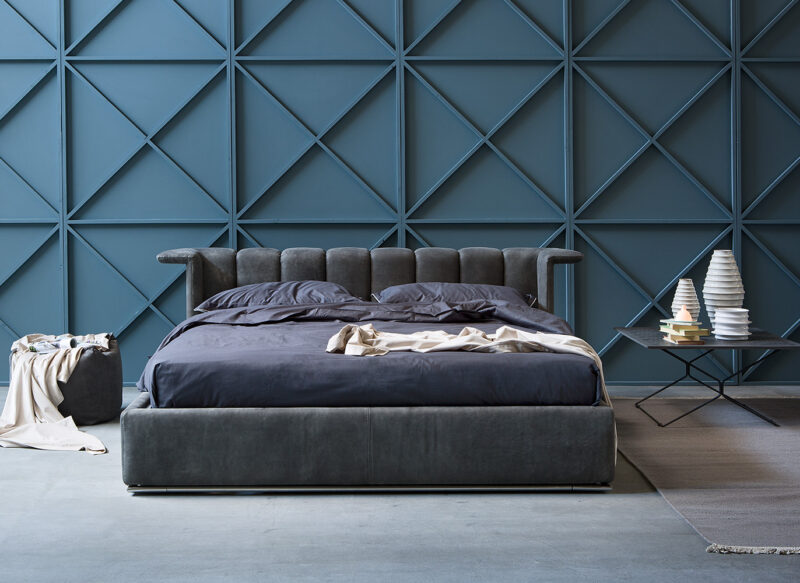 Ambassador
Ambassador is a very scenographic bed, of great impact despite the simplicity of the lines. References to the early twentieth century for a design piece that challenges and conquers contemporary taste, enriching the bedroom with personality without sacrificing the unattainable comfort of an upholstered bed.
Description
The Ambassador bed is more than just a piece of furniture; it's a stunning work of art that makes a grand statement in any bedroom. Its simple yet striking lines are reminiscent of the early twentieth century, adding a touch of timeless elegance to modern interiors. This design masterpiece not only challenges but also conquers contemporary tastes, leaving a lasting impression on anyone who beholds it.
Crafted with the utmost attention to detail, the Ambassador bed is a perfect blend of form and function. Its plush upholstery provides unparalleled comfort, ensuring that you'll never want to leave your bed. But beyond its sumptuous feel, this bed is a true showstopper, adding personality and flair to any bedroom.
In short, the Ambassador bed is the ultimate statement piece that combines vintage-inspired design with modern-day luxury. With its captivating presence, this bed is sure to transform any space into a sophisticated and stylish haven that exudes comfort and glamour.