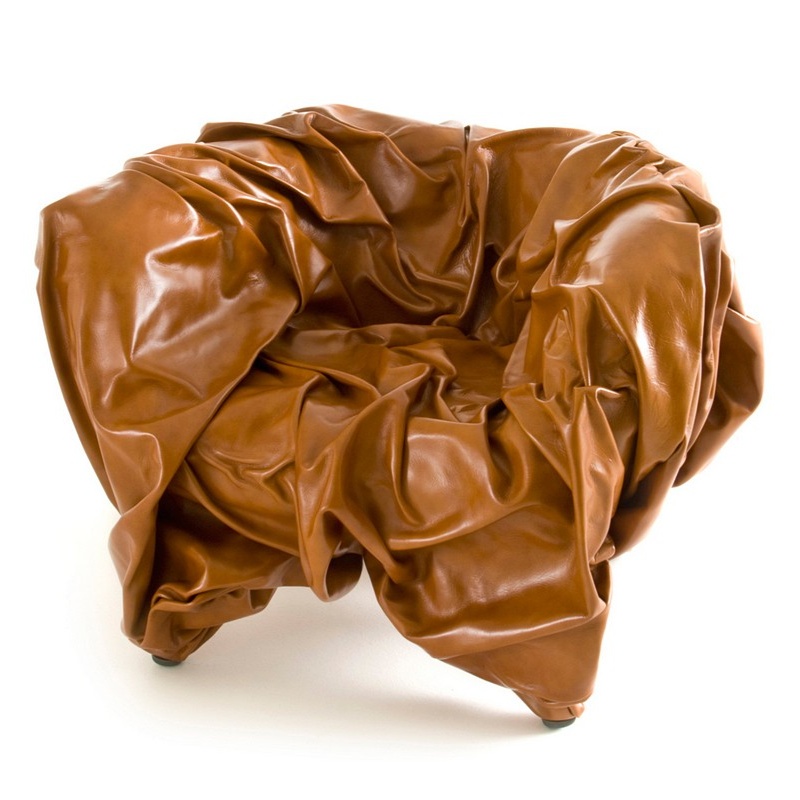 Grinza
Grinza designed by Ferdinando and Humberto Campana is a low back upholstered armchair. Molded steel structure, polyurethane foam padding, flexible armrests and scratch-resistant finish. Non-removable cover available in sample colours.
It is possible to make the product, according to the needs, according to the required regulations.
Description
Grinza is an upholstered armchair with low backrest. It is made with a tubular steel frame covered with the padding and finished by making the upholstery adhere to it in a casual manner, deliberately left abundant. The drapery in leather or soft ecological fur makes each armchair unique.