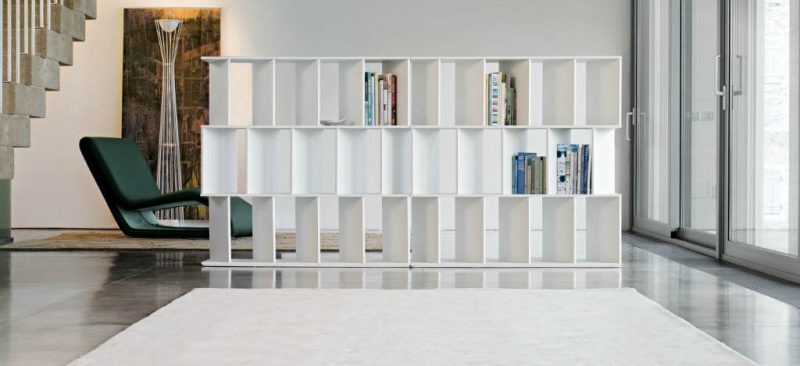 Fun cover
Fun, the bookshelf with the most traditional shape, has an element of originality in the apparently irregular organisation of its spaces, which alternate empty and full wall spaces to create a fun, dynamic effect.
Description
The Fun Bookcase by one of Italy's best contemporary furniture brands, is part of our range of contemporary bookcases and shelving units from Italy.
This bookcase is finished in smooth matt black or white lacquer. The apparent haphazard arrangement of the shelves and columns, is what gives this bookcase it's name, making it a great focal point in any room.