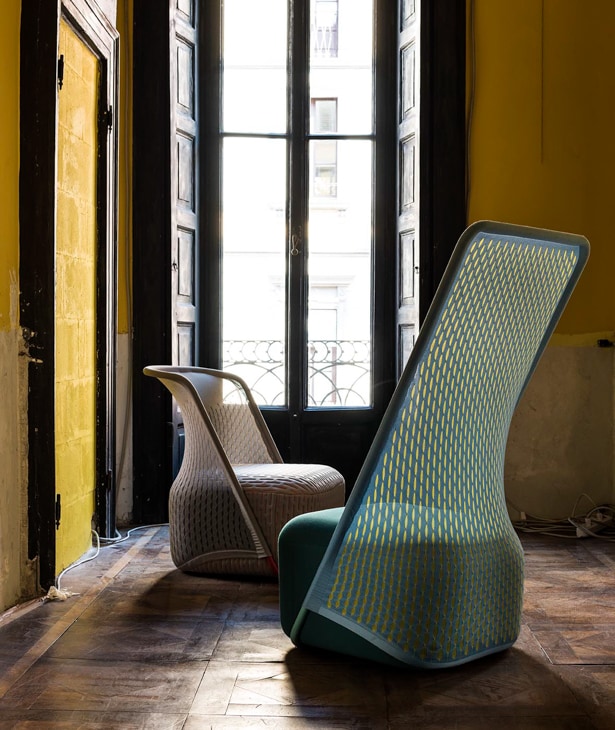 Cradle
The armchair draws both from the rich lineage of Italian furniture, known for its bold sculptural shapes, as well as from the modernist sensibility, that demands an honest structural expression. Rather than conceal the framework and attempt to make the chair levitate off the ground, the long and elegantly crafted supporting elements themselves become the highlight of the piece. The frame is realized in molded polyurethane foam and is placed on metal legs.
Description
'Cradle' is a unique blend of two typologies of seating; a net structured hammock and a conventional upholstered lounge chair. The armchair stems from the studio's materials driven, process led, industrial design approach, research into the construction of mesh materials, and a study of the relationships between traditional seating components. 'Cradle' utilizes a custom-made cut pattern that allows a non-elastic textile to perform in a three dimensional way. This allows for the correct tension to comfortably support the body and both visually and physically reduces the product's weight.
Seat in flame-retardant polyurethane foam and polyester fiber over internal wood frame. Backrest structure in powder coated steel and technical stretch fabric. Cradle covers are not removable.